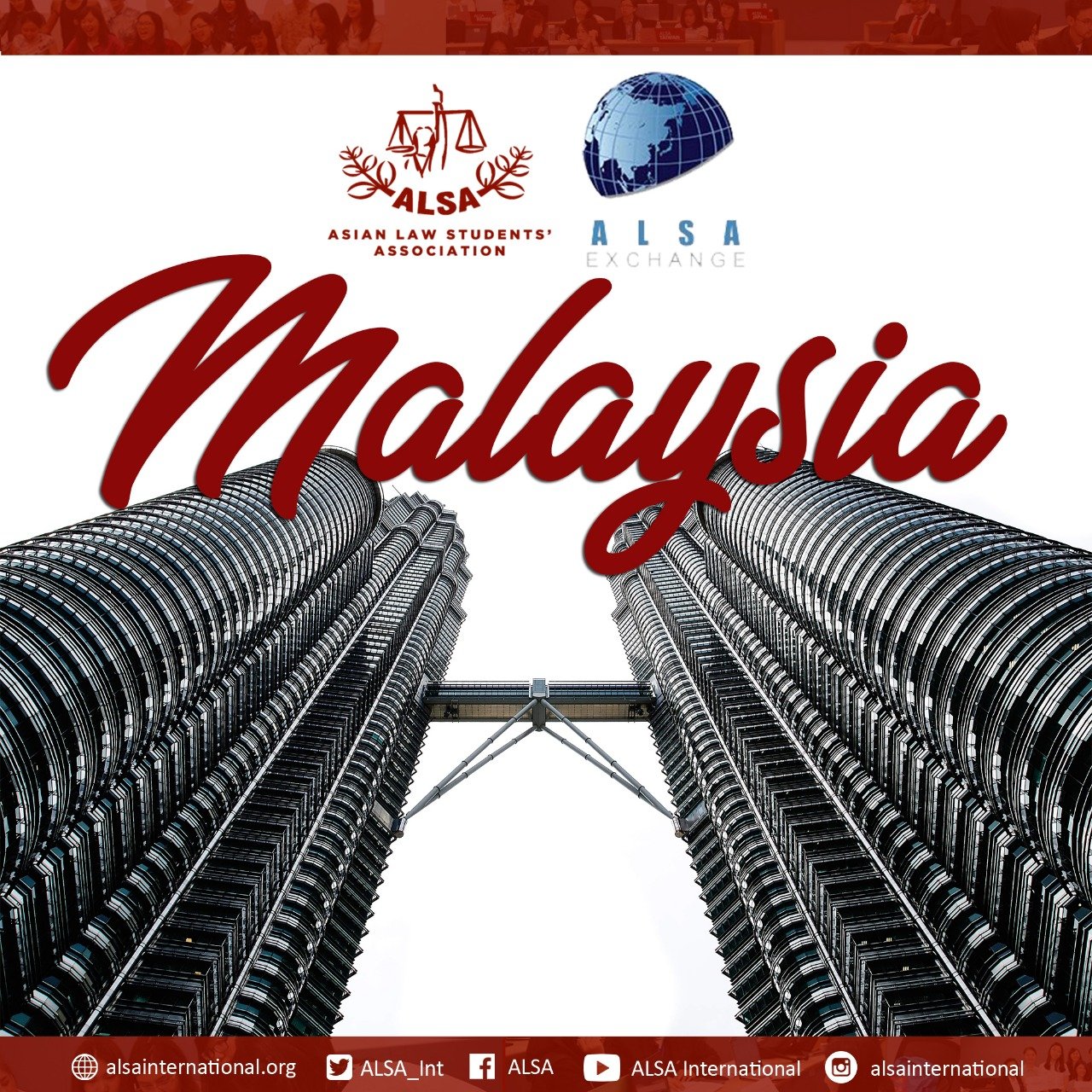 How about embarking on exchange to #ExperienceDiversitywithALSA in Malaysia?
From 17th – 22nd September 2018, you will get an opportunity to live and participate in the activities of Universiti Kebangsaan Malaysia or UKM as one of the most flagship higher education institutions of Malaysia! The activities offered include:
1. Campus Tour: you will get to tour around the campus of UKM.
2. Court Visit at Putrajaya & Legal Sharing Session: you will be brought to the Palace of Justice which houses the Court of Appeal, Federal Court and Justice Museum as well as the Syariah Court. Additionally, you will also get to learn about Malaysian legal system and that of your own country through the sharing session afterwards.
3. Food Hunting 2.0: a food hunting trip at Jalan Alor which is a unique food destination in the heart of Kuala Lumpur!
4. Hiking at Broga Hill: with this landmark activity for UKM students, not only will you have lots of fun adventuring at Broga Hill, but also experience significant lifestyles of Malaysian students.
Beyond these activities provided, you will also have a chance to visit other famous cultural sites, namely Central Market, Brickfields Little India, Putra Mosque, Batu Caves, Thean Hou Temple and so on!
What an incredible opportunity! Be ready to experience diverse culture and learn more about the legal system in Malaysia.
For more information, please do not hesitate to contact Tolex Thipphaphone at [email protected] or Arif Azhan Awang Besar at [email protected] or access this link to our website.
ALSA, Always be One!