The Annual Conference is another international event where our members gather and participate in developing ALSA towards an impactful student-run organization. Therein, this event provides members with the occasion to garner more networks, as well as the opportunity to develop their academic knowledge, learn more about the legal system of the host country and engage in academic and cultural sharing.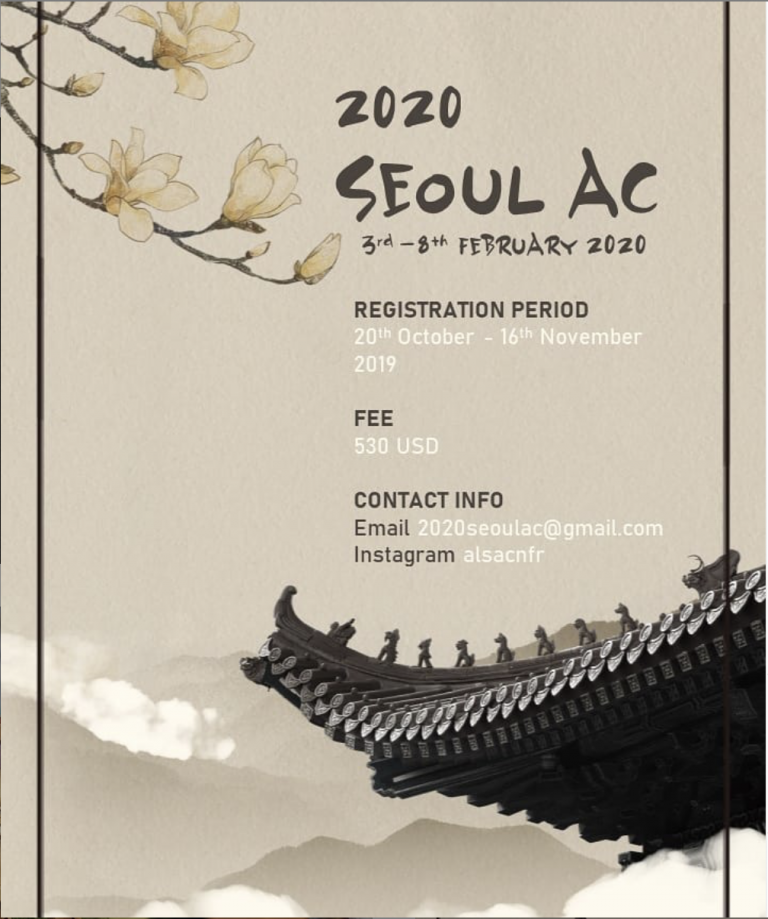 This year's ALSA Annual Conference was held in Seoul, South Korea, from the 3rd of February 2020 until 8th February 2020. It was held with exciting activities and topics that were very intriguing to be discussed during the activity, and surely was a hallmark for this year's activity.
To see the event review of ALSA Annual Conference 2020 please check out our youtube channel or our instagram post by clicking the link.