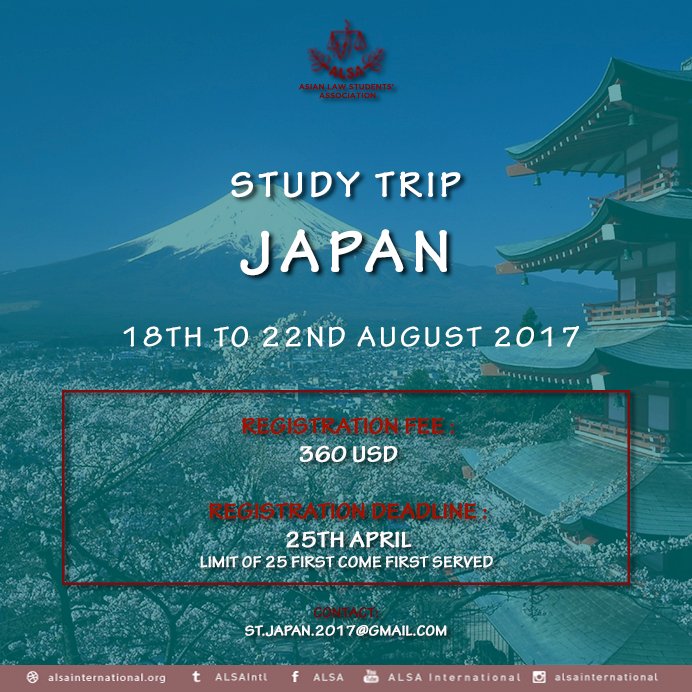 Study Trip Japan Registration is open. Please check and share it!
We are now ready to publish our registration forms! The deadline for application is 4/25. Unfortunately, we can only accept 25 people in total from abroad. It is basically first come first serve, so make sure to enroll as soon as possible!
As we have announced, this year's ST in Japan will be held in 8/18-8/22. The fee will be about 360USD, which includes accommodation fee, some foods, welcome party, and farewell party.
If you have any questions, please feel free to ask us on Facebook and email([email protected]).
We are looking forward to meet you guys.
Please check our registration form and send to each National Chapter.
ALSA Always Be One!